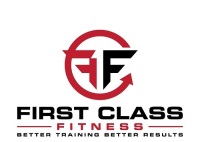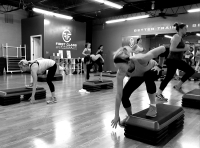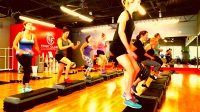 First Class Fitness was created to bring together some of the most educated and most experienced trainers in the business.  Out motto is "Better Training=Better Results" because that is what you deserve and that is what we strive to deliver!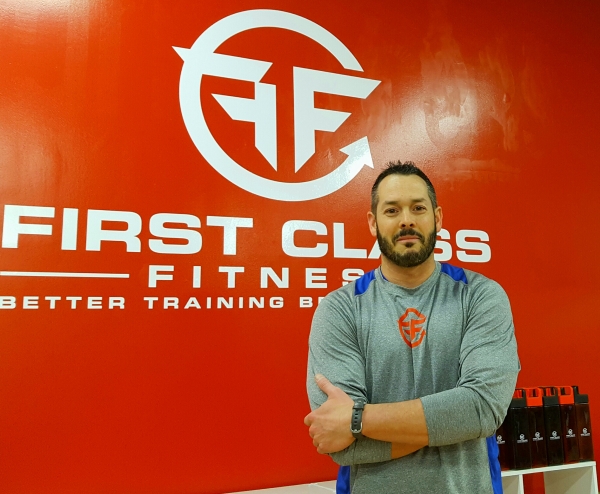 Trevor started First Class Fitness in 2011 as an in home personal training company. Over the years it has evolved to incorporate online fitness training, small group training, youth fitness and a group fitness studio.  Trevor started in the fitness industry in 2001 shortly after completing his Masters Degree in Exercise Physiology. Trevor uses his extensive knowledge of the body and years of experience to deliver workouts that will safely and effectively get you the results you have always wanted to see. Trevor holds certifications in personal training,  group fitness training and golf-fitness training.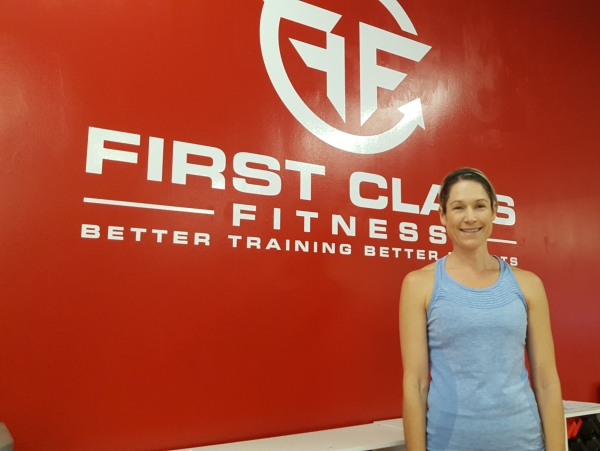 Kelly has always had a love for health, fitness and nutrition.  Kelly graduated from Saint Louis University with a minor in Exercise science and a masters in Physical Therapy.  She currently works a Physical Therapist and has been teaching group fitness classes for 4 years as well as  personal training.  There are so many benefits to exercise and overall wellness.  As a mom of 3, group exercise allows her to decrease stress, improve strength, give her the energy to keep up with her kids and gives her the opportunity to create long lasting friendships in the process.  She loves challenging others to their full potential.
Education/Certifications
Certified Personal Trainer-AFAA
Certified Group Fitness Instructor-NASM
CPR/AED Certified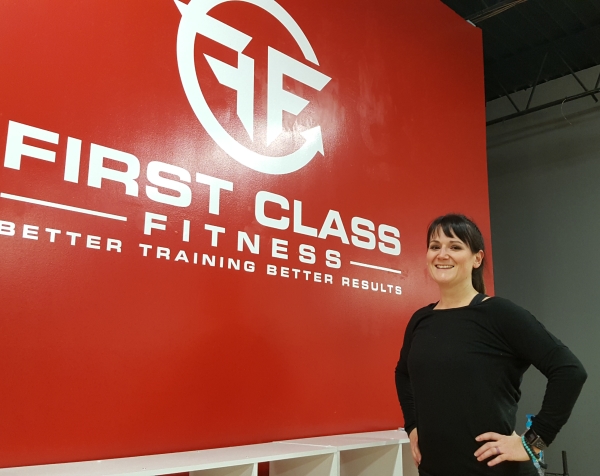 Holly has a passion for all things involved in a healthy lifestyle and knows that no two people are the same.  She wants you to be the best you for you!  Holly is excited to bring yoga to First Class Fitness.  She believes combining strength and cardio with balance, core strength and flexibility along with finding inner peace makes for a happier, healthier person. She is aware the hour you give yourself is a gift and she intends to make sure you get the most bang for your buck. She can't wait to see you in class!  Holly holds certifications as a Personal Trainer and Corrective Exercise Specialist  through the National Academy of Sports Medicine (NASM) and her 200 RYT from CorePower Yoga.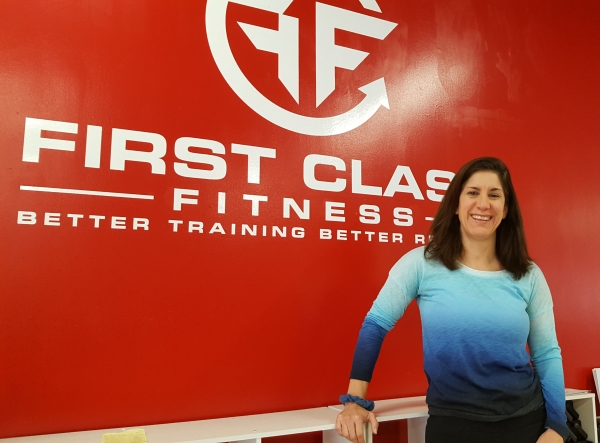 Kathleen has been leading group exercise classes since the mid-1990's. After receiving her group fitness certification from AFAA in 1996, she began instructing in Austin, TX. Her teaching has taken her from Texas to Grand Cayman to Kansas City. Kathleen has taught almost every type of class you can think of- from step to kickboxing and strength to yoga. She loves learning new ways to bring the fit to her participants Her motto is work hard, play hard and truly believes that workouts can be fun and challenging at the same time. Away from the gym she sells residential real estate, is involved with race management, and loves to spend time with her husband and two sons.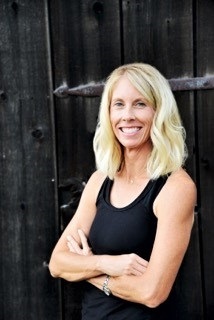 Whitney is an ACE Certified Personal Trainer and fitness fanatic.  She loves working one on one  as well as in a group fitness setting. She enjoys cycling, running, lifting, HIIT training, tennis and good old fashioned walking!  Whitney believes in embracing the whole person in search of overall fitness and firmly trusts that everyone can fall in love with fitness. When she's not teaching or training, you'll find her on the sidelines watching her three active kids play sports.  She loves listening to all sorts of music and a good beach vacation. Whitney lives by the the mantra "move a little every single day and move a lot most days."  When you change your mind, you change your body!